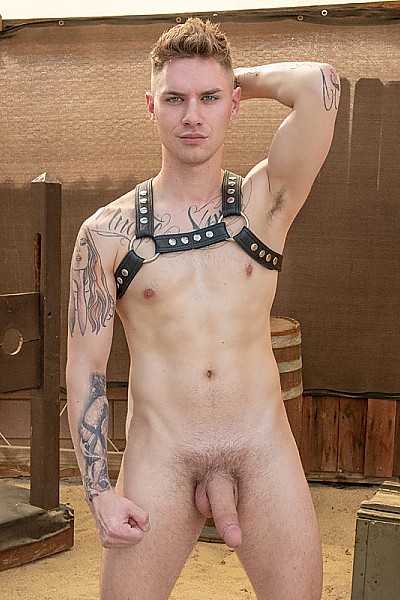 zak bishop (dp)
Hair Color: Dirty blond
Complexion: Pale
Build: Lean, tight muscle
Body Hair: Smooth with light hair on trail and pubes

A Midwestern boy-next-door gone bad, Zak is a tight little leather sub who loves bondage and bottoming. When he's spanked, cuffed and tied up, his thick dick only gets harder and longer. He's goodlooking and chiseled with a perfect face and muscular tatted body. Zak's the kind of guy you'd scrape up off the dungeon floor to take home to Mom.